About inta Leora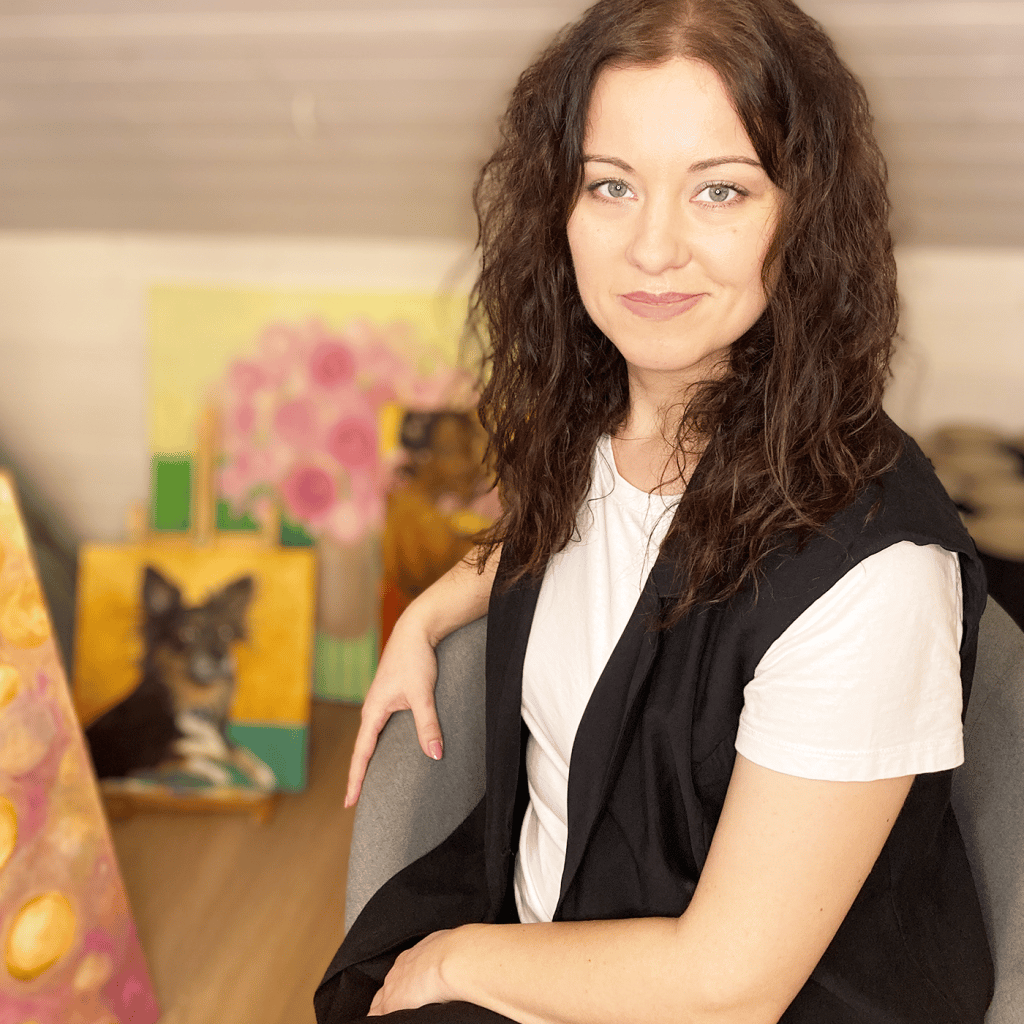 Artist Statement
Inta Leora is curious about symbolic and geometrical language. Studies in architecture and spatial planning tempered her skill in thinking in forms and patterns. When working as an urban architect, her job was to represent three-dimensional, spatial objects in two dimensions. Now, in her art, she explores how to represent in two dimensions not only objects and subjects but also their emotions, energy, and mutual interaction. She dives deep into the subconscious mind to look for symbols and colors. Sometimes these symbols find her working, other days they wake her up in the morning.
She is more into feeling and energy. Inta Leora believes that if she can represent this found energy vein in symbols, and somehow materialize it by putting it on paper, it will become a reality not only for her but also for someone else who will contemplate this picture. That's why she doesn't like to reflect on existing events and situations, She wants to find solutions and a new path, to find those energies that will lead to the new world.
She draws strength from core values, the essential and the unchanging, to constantly expand and evolve. Therefore, she likes to contemplate nature, especially the energies of sand and stones, which are among the most permanent and present elements in our environment to find driving forces. This dual approach is also reflected in her art technique, where she uses digital painting tools but with a conventional painting approach.
Composition in Inta Leora's abstract art is mainly asymmetrical as our thoughts. It is more like a way to find balance in uncertainty. "I find myself in a delicious, satisfying moment when I manage to see the scheme in chaos," she says.
Inta Leora in the workshop "From Gypsum to Art" Balâ/Ankaras ils, Turkey, 2013.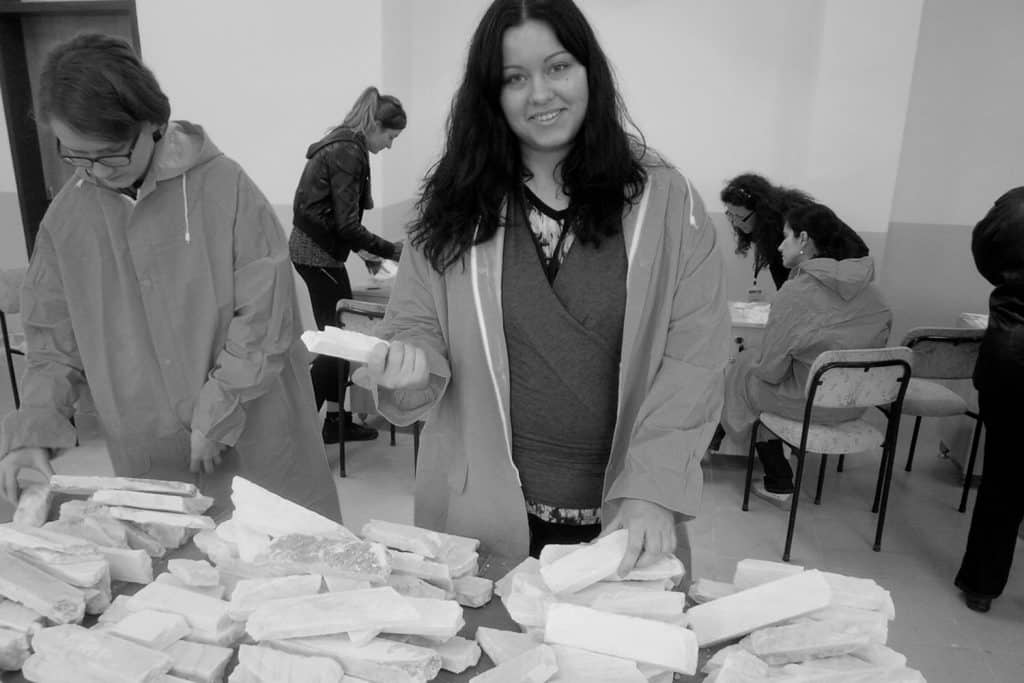 Art Bio
Inta Leora was born in 1982 in Latvia. In her first years of life, she received an art book as a gift on each birthday. At the beginning of her school years, she attended art school for eight years. Education continued by getting a bachelor's degree in architecture and a master's degree in spatial planning. The architectural program had strong drawing and painting classes, which allowed for the development of these skills too.
After her studies, she kept her artistic expression as a hobby after a day job or working overtime for special projects. The most notable of all the others was the Memorial to the Fighters of the Soviet Occupation in Bauska, Latvia. It is an ensemble with massive abstract granite sculptures together with landscape elements.
Memorial to the fighters against the Soviet occupation regime in Bauska, Latvia.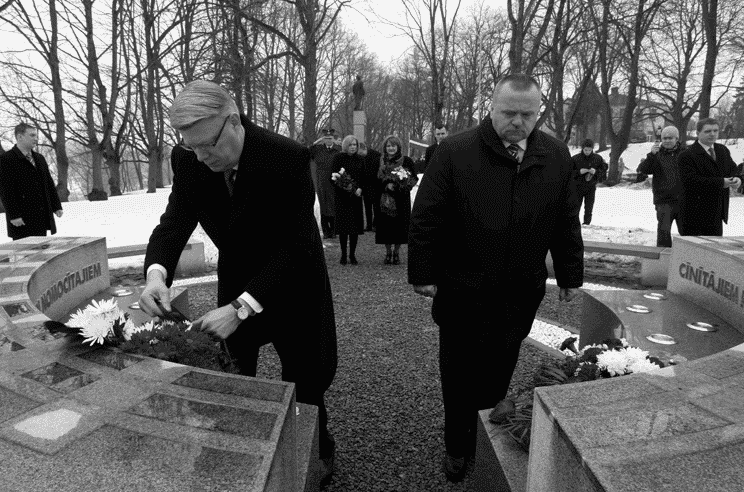 When joining a local fine art studio in 2013, she started to paint more regularly and participate in joint exhibitions organized by the studio. Focusing mainly on pastels and oil painting, she was fascinated by layers and transparency of colors, experimented with different techniques, and tried herself both in landscapes and still lifes as well as in portrait painting. Over the years, searching for her path and a way to express the discoveries of the inner world, Inta Leora gradually came to abstract art. She accepted this as the best way to represent feelings and concepts that are not visually visible in the material world but are present and tangible in our lives. In 2021 she ended her formal career in local municipalities and university to devote herself primarily to artistic expression. Abstract and digital art become her primary crush.
Education:
Master's degree in Spatial Planning (Environmental Design/Architecture) / University of Latvia, Riga
Bachelor of Architecture / Riga Technical University, Riga
Job experience and more on Linkedin Profile
EXHIBITIONS:
2023. "roze#māksla@sievietes#kocēni", Kokmuiža Castle, Valmiera region, Latvia
2022. Heatwave, Dodomu Gallery (online)
2022. Contemporary Art Gallery Online Art Competition and Exhibition "ALL Abstract Art"